Parenting is one of the most difficult thing on this planet you might say but so is being a kid. Every little thing is new for those tiny brains. New things, new experiences and new tasks everyday. Sharing a thought from their minds or telling what happened with between them and a friend is a task altogether as they do not know how it will be taken as by us. Their parents!!

It is our job to make it easier for them to express their feelings, their emotions and their questions. But how can we do that??? As an overtired parent handling home and work life, you might find yourself complaining and nagging but that won't work on them. It happened for me too but it got my daughter upset and she just didn't want to open up to me. There were days when she chose not to do play or do activities when something had gone wrong at school or with a friend while other days she was in a peppy mood. There were some days when her paintings were amazing and somedays everything she did looked like chicken dance. It was a code that needed to be cracked and me expressing my feelings and emotions to her made things easier. She became more confident when she was able to predict my reactions towards her. She started sharing more and knew I would listen. That confidence of her in me gave me tremendous peace of mind and heart and I had a happy child.
I'm sharing some of the phrases that I use with my kids on a daily basis and that made a huge difference. Using them at instances everyday will help alot and you will be able to see a positive change in your kiddos too.
I love you no matter what!
Would you not love to hear this over and over again. So do kids! Think of it as a reminder. Especially for little ones. They can't hear enough of it and will always share the feeling back. There is no better booster than a dose of love from Mama and Papa.
I'm grateful for you.
Having you is the best thing that happened to me. Mom and Dad have been blessed. You can even share with them the story of the day they were born with few hidden details of course. They feel special to know that you're happy to have them. My daughter loves to hear over and over again how Dadda flew back to India from another country and was the most happiest Dad ever to have a baby girl.
I believe in you.
When you say this to your kids, it boosts their confidence in you. They believe in you, trust you with their shares and secrets and want to come back to you with their problems. Even the things where they went wrong and everything went upside down.
You make me proud.
This motivates kids to do better knowing that their effort is being appreciated. All they need is a pat on their back, a smile or a hug. These gestures shows that you notice their growth and they keep up with their efforts.
You can always come to me.
Everyone does mistakes and kids learn through mistakes, trials and errors. If as an adult you're not left out of it so how can a kid be. But they need to know that they can always come back to you for comfort and that belief is very important.
When in doubt, follow your heart.
Teaching them this value is gonna keep them rooted. Always choose the path that your heart believes in and gives you happiness but is also right and just. The best test for this is, "Think about how would you feel if the same was done or said to you and you'll have the answer". A thing that I've taught my daughter.
You did an awesome job.
Appreciation goes a long way. When kids put efforts and proudly share it with you, it is very important to appreciate.
Be yourself.
Be you. Be the way you are. You need not be like others. You are just perfect. All these make a huge difference and help them accept the differences they see in them and their friends and that no matter what, you love them.
I forgive you.
One of the most important thing to say to kids. Forgiving kids in their mistakes and then letting them know that helps them a lot to come back to you. Of course you should have "The Talk" but there should be no punishments or consequences. You also teach them a value of forgiveness.
I'm sorry. That was my bad.
When parents accept their mistakes instead of hiding them, kids learn the habit of admitting. Apologizing to them never goes unnoticed. They understand that they are not the only ones saying sorry every time. They get a chance to bring the value of forgiveness in use. They learn that everyone does mistakes but it is important to accept them, learn from them and forgive them.
You are right.
Won't you love to know that you were right! Hear it! Especially when others were wrong. Kids love to know that they are right too. It makes them proud and makes them feel they are now growing up and able to take the right decisions.
Can you teach me to…..
Its a moment for kids to enjoy when adults do not know something or atleast they pretend to. They love to teach their Mom and Dad. Learn how to make a drawing/craft or how to read a difficult word that they have mastered and see them bloom in happiness.
All we have to do is share our feelings with them, support them in their little issues and let them know that we understand. For them their issues are super huge and they need a little attention and a few kind words to make their world easier and tantrum less. Give them the joy of feelings and understanding.


This blog is a part of #LBWP – Let's Blog with PRI, Season 2. You can also check out blogs written by my fellow bloggers Hansa and Avin.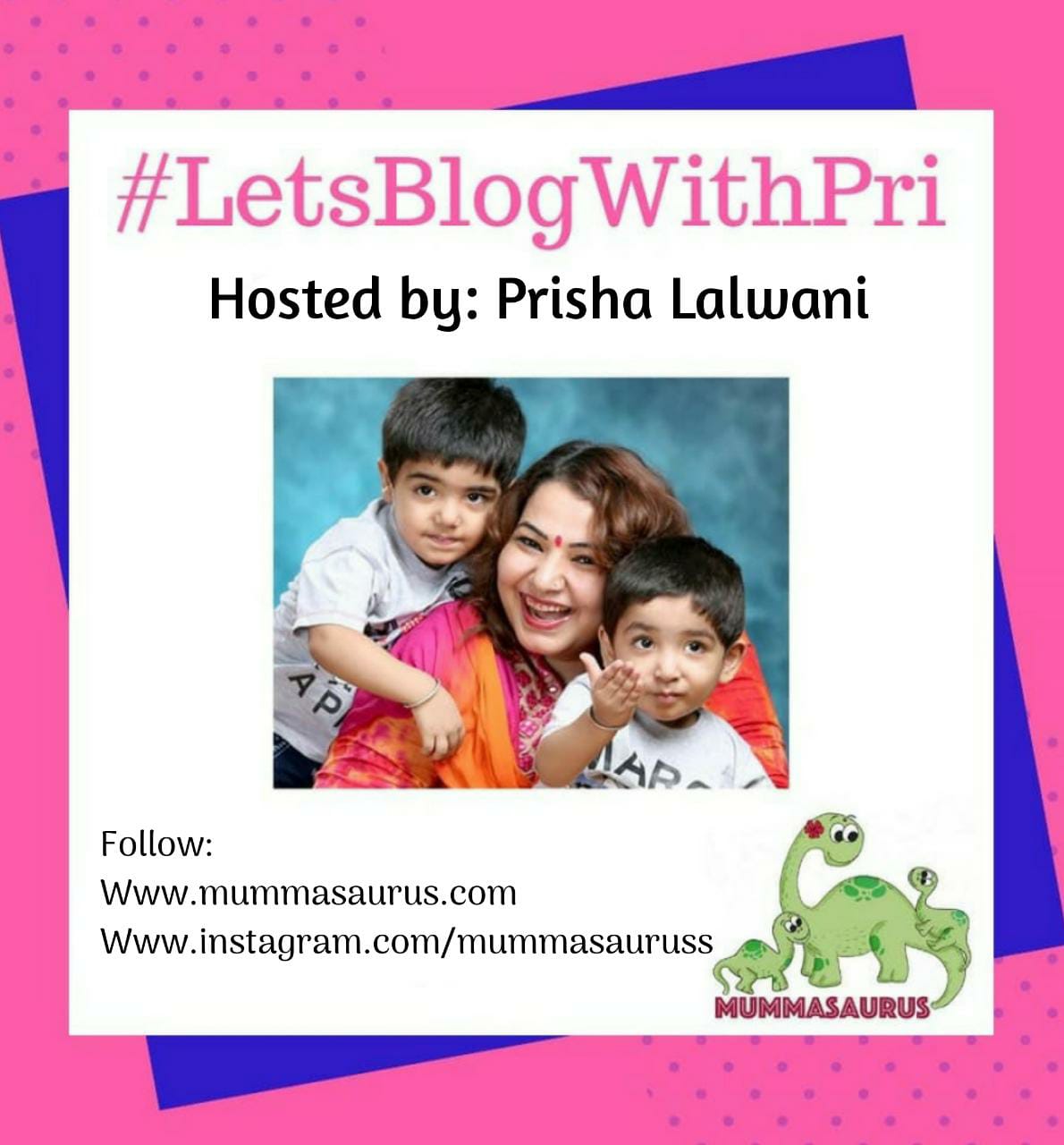 Hosted By : Prisha Lalwani Mummasaurus.com IG: @mummasauruss FB: /mummasaurus1