You are spoiled for choice when it comes to food in Thailand. Being a nation of mesmerizing beaches, seafood is a staple in Thailand. If you're a non-vegetarian and planning to go to Thailand, I would highly recommend trying all your Thai meals in seafood version. You will be mind-blown by the flavors and the authenticity. What makes Thai food truly excellent is the sheer freshness of ingredients like lemongrass, galangal, kaffir lime leaves, etc. Seafood comes from the beaches and the vegetables and meat from many of the farms and local plantations nearby. This freshness gives Thai food its own unique flavor and richness.

Thai food used to be very spicy in olden times as chili was not something they had in their country, so a mix of dried herbs was used to make food flavorful and spicier. In recent times, they have shifted from spicy herbs to fresh herbs like lemongrass. Thai food uses more of coconut milk. Even the desserts have coconut milk in them. But the curries are more thinner than Indian curries. There is also an emphasis on rice in Thai culture.
You may also enjoy reading my article about Thailand where there are ornate temples and beautiful mesmerizing beaches.
Pineapple fried rice is a classic dish that is a staple on most Thai restaurant menus. This fried rice is surely going to satisfy your taste buds.

Ingredients
1/2 pineapple (read instructions below in the recipe)
2 cups non sticky rice cooked (read instructions below in the recipe)
250 gm large shrimps (peeled and deveined)
3 large eggs
5 cloves of garlic
1 inch of ginger julienned
1-2 chilies according to spiciness
7-8 green beans chopped
1 large carrot diced small
1/4 cup raisins
1/4 cup cashews
1 tbsp of Thai curry powder
2 tbsp of light soy sauce
1 tbsp Thai fish sauce (can skip)
1 tbsp of oyster sauce (can skip)
1 tbsp honey
1/4 tsp. of black pepper
Oil as needed
Salt as needed
Instructions for Pineapple: Cut a pineapple in half and then slit it thru in cubes and scoop it out. Use the outer pineapple as a bowl for serving the fried rice later for the ambience of a restaurant.

Instructions for rice: Use non-sticky rice and wash it multiple times until the water appears clear. This shows that the starch in the rice is reduced. Now cook the rice. Here in India, basmati rice that we use for our biryanis turn out excellent for fried rice because of its non-sticky texture.
Recipe
Marinate the shrimp with a spoon of light soy sauce, salt and black pepper and set aside. For making the sauce for fried rice, in a bowl mix light soy sauce, fish sauce, oyster sauce, honey and Thai curry powder. Mix it all well and set aside.
Beat the eggs together with some salt and pepper.

Heat a wok and let's get started…
Heat one tbsp oil and add the eggs. Scramble them but not too much. The scrambled bits should be bigger to be easily seen in the fried rice. Now remove it in a plate. This is the way, fried eggs go into Asian rice recipes. They are fried and taken out and then mixed back when the rice is done.
Continue in the same wok. Heat another tbsp of oil. Add the marinated shrimps and fry them until cooked and remove them from the wok.
Now heat 3 tbsps of oil and add garlic, ginger and chilies. You will get a great aroma of it. Now add carrots, green beans, cashews and raisins and stir fry them. Do not lower the flame as this makes the veggies soft and soggy. Keep stirring and adding ingredients on high heat. Now add the cooked rice nd mix it well with the veggies. Now pour the sauce made for fried rice around the wok and keep mixing the rice. Give it a minute. Now add the pineapple chunks. At the end, add the fried eggs and shrimps and stir fry again. Sprinkle shallots and give it a final mix.
Don't forget the pineapple bowls we have. Fill them up with the fried rice and make sure you place some pieces of shrimps and pineapple on top.
Enjoy the tropical flavors of Thailand.
For vegetarians: Skip out on the fish sauce, oyster sauce and the shrimps. Add other veggies if you like. Believe me when I say, it still turns out amazing.
https://food2go4.com/2020/09/18/things-to-do-inspired-by-thesocialdilemma-on-netflix/This blog is a part of #LBWP – Let's Blog with Pri, Season 2. You can also check out blogs written by my fellow bloggers Disha and Arti.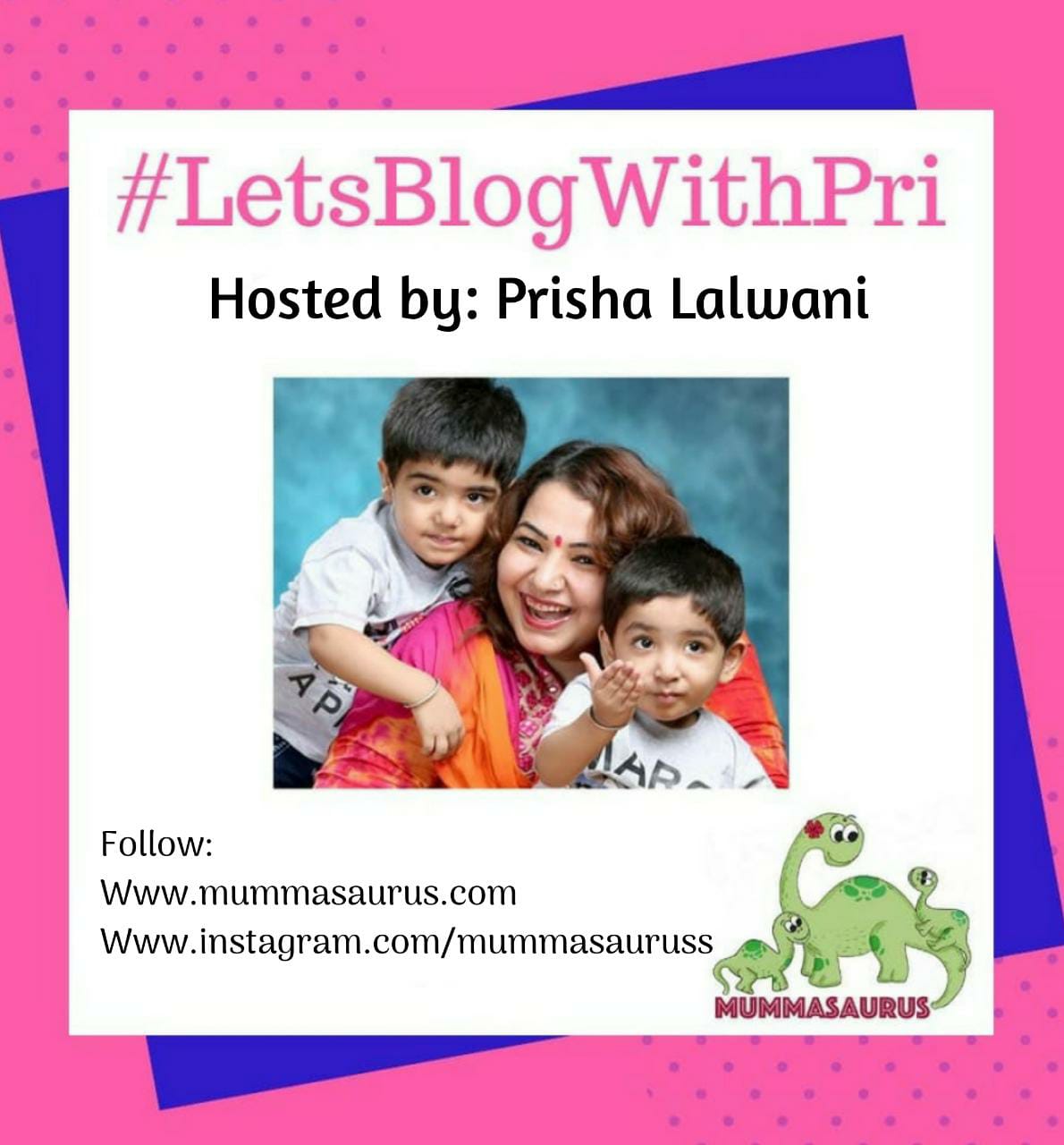 Hosted By : Prisha Lalwani Mummasaurus.com IG: @mummasauruss FB: /mummasaurus1