Babies are like a clean slate or an empty book. Upto the age of three they pick up their basic vocabulary and languages for communication. Introducing books to your newborn helps them in a lot of ways. Even if they do not talk, books are a great way of some learning and bonding time. All they are interested in are a lot of colors and shapes and pictures and you reading aloud the story or making up your own is an added bonus.
Books are considered as a great gifting option too. They make wonderful return gifts for birthdays and other occasions as well. While buying or gifting books for babies and toddlers, first thing to keep in mind is that it has to be sturdy. Babies like to explore. They pull and rip, chew and munch on everything they find. So board books are the ones you always want to go for.
I introduced the concept of books and reading to Eric even before he was born. It has made a huge difference in his interest later.
Eric has some favourite reads which have been constant over time and I'm happy to share them based on his interests and recommendations.
1. Black and white/ High contrast books: Don't you see too many black and white items in the baby's section at the shopping malls these days? Why do you think so? These black and white or high contrast items and books are bound to have a great impact on newborn especially from 0 – 3 months. They visually stimulate your baby's vision and brain growth. It doesn't hurt to continue keeping them included even after that as they will always have your baby's love being their first books. You can even find playgyms and toys of these colors. Our favourite is the "Baby's very first black and white book of animals" from Usborne even after . a year. When asked for Eric's choice, he always picks this one first.

2. Baby faces books: Books with babies in it just click in no time. Babies relate to faces very soon after birth and these kind of books go a long way. Books with real baby faces and having different expressions will make your baby very happy and respond more. You can even make a personalized book of your own baby with different expressions or milestones or a book with all your family members. I got "This Little Baby" from Bookstart publications. It has more of black and white contrast images and I chose this book as it would relate more when my son was 2 months old due to the contrasting pictures. After a point the mirror at the end of the book was a wonderful thing that he discovered. As if he was a part of the book.

3. Cloth books: Kids just love to mouth everything and books are no different. Cloth books are a great way to increase the interest and make sure they do not take a bite. Crinkle cloth books are one of the best and I got "Baby Touch Snuggle Book" from Ladybird for him. The bright colors and crinkling sound is the perfect way for him to play and read at the same time and if Mama has a hard time during his bath, this book makes its way to our bath tub too. Best thing about cloth books are that they are washable.

4. Touch and feel books: These books generate curiosity in babies. They start exploring the use of their senses and how these textures feel different. These books being different than a regular board book makes them one of his favourites'. Eric has the "Baby Touch Flip Flap book" by Ladybird. The bright pictures and colors in this book is loved by babies and toddlers alike.

5. Story books: Books with cute pictures and great stories are a hit with kids who are not babies anymore and are soon gona hit one. They love books with characters which they follow and find along the story as you turn pages and they explore. "The very hungry Caterpillar" by Eric Carle has been a favourite for both my kids. "Goodnight moon" by Margaret Wise Brown is a classic and another of our favourites. The simple yet contrasting images and one liner story makes it a perfect bedtime read for toddlers and beyond.

6. Sound books: These are also a great option but since we have some sound toys, we want to keep books more to reading and listening rather than to musical sounds. "Peppa's super noisy sound book" is one of the amazing options available.
Its never to early to start reading to kids. The sooner the better as reading is the best gift you can give to your child.
You may like to know about Early reading importance and how I introduced this habit in my kids. Kids' books also have different stories which deliver different morals. You may like to know more about Beautiful Themes in Children's Literature.
This blog is a part of #LBWP – Let's Blog with PRI, Season 2. You can also check out blogs written by my fellow bloggers Hansa and Avin.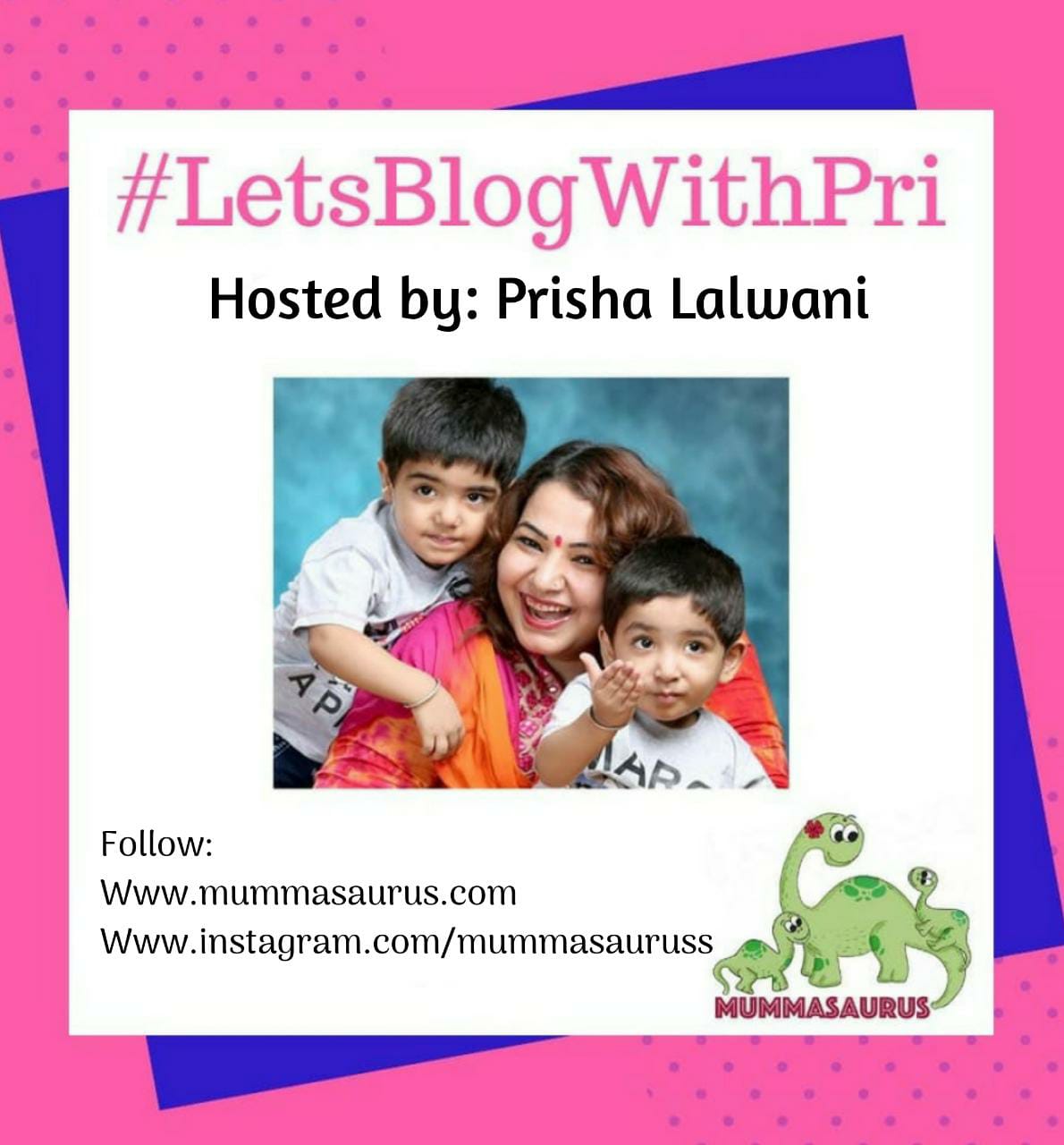 Hosted By : Prisha Lalwani Mummasaurus.com IG: @mummasauruss FB: /mummasaurus1