Pandemic or not, Pediatrician's visit cannot be avoided. Changes in weather or a stomach bug can get you there. Even vaccinations need to be given to our infants and kids in due time. They should never be avoided. A little bit of delay might not hurt but your pediatrician's advice is what you should follow. But how do you make sure that your kids are traveling safely and do not get infected. Going out for us is a job in itself these days. The safety measures, the elbow touch and the disinfection after coming back home. Too many things that a baby won't understand and has to be made easier on us to handle.

I wana share some safety steps that help me out a lot.
1. Mask up.
Mask has become an essential in the current day. You and your older kid can wear masks. They should be instructed in the proper ways of wearing mask and that it should not be removed or touched at all.
2. Sanitizer in your pockets.
A sanitizer should always be handy even with your kid. We follow a rule of "No Touch" with my daughter. So when we go out, she goes into that mode, where she does not touch the lift doors, lift buttons, car door or the doors at the doctor's chambers. These kind of rules can be set up and explained to kids on a regular basis. Sanitize together for them to get a hang of it as they might tend to forget as they do not step out on a regular basis.
3. Wear your baby
Baby carriers are the best these days. My son is very fidgety and is a baby who wants to touch and mouth everything he sees and finds so I find it best to wear him in our Aseema carrier from Soulsling India which makes it easier for me to handle him and my daughter at the same time while keeping my hands free for safety purposes.
4. Wear a scarf/feeding cover
A scarf or a feeding cover will help you easily cover your baby since little ones cannot wear masks but covering them is equally important.
5. Surface sanitization at the chambers
Doctor's are following the guidelines of disinfecting the surfaces where they place the child for check up but to be extra sure, you can opt to hold the child in your arms during check up and vaccination or take a shawl or a bed runner and lay it before you place your child there. After its done, bring it back home and don't forget to sanitize that too.
6. Take a shower
Make sure you and your baby take a shower after coming back home. One of the most important things and even for the baby, even though you wore him the whole time.


Nowadays, doctor's advice to get help online unless medication cannot be done at home or is a vaccination. Get a list of general medicine for fever, cough, cold etc from your pediatrician and use them after online consultation.
Stay Home Stay Safe
This blog is a part of #LBWP – Let's Blog with Pri, Season 2. You can also check out blogs written by my fellow bloggers Sindhu and Arti .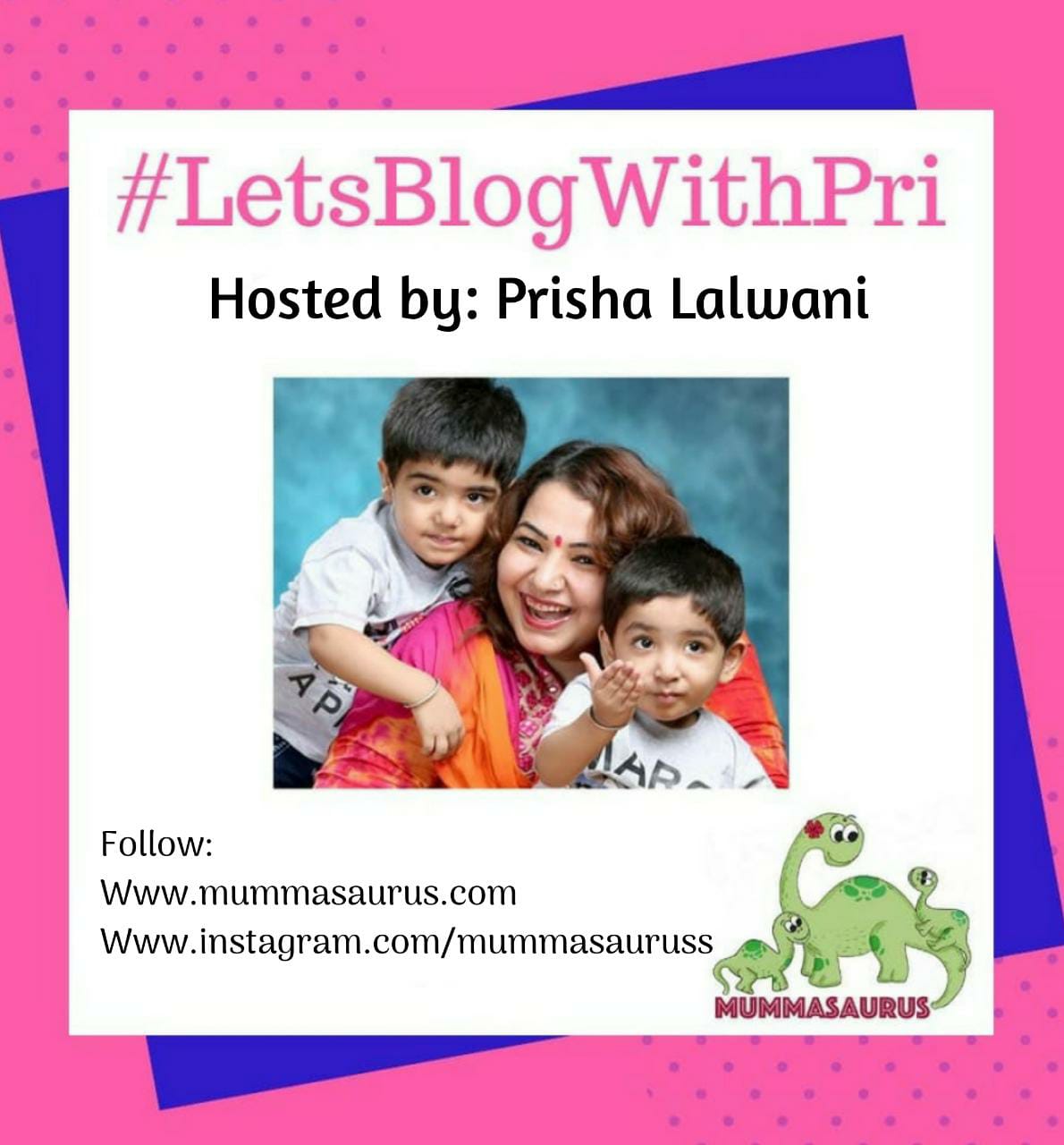 Hosted By : Prisha Lalwani Mummasaurus.com IG: @mummasauruss FB: /mummasaurus1